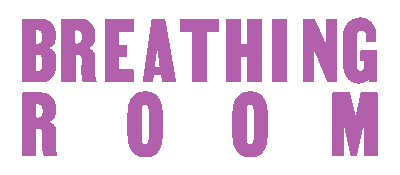 Breathing Room is Black-led creative coalition of volunteers that designs space for Black people to live without limits.
We bring the Black community together with allies to respond to America's historical challenges with unexpected and equitable solutions through art, design, and activism.
OUR POINT OF VIEW
News headlines and America's avalanche of problems can make activism seem draining and change feel improbable. As we stand in the rubble of collapsed institutions, broken trust, racial warfare, and fractured communities, we are provoked with the ultimate creative brief: How can we imagine, design, and build a better, more equitable country that we haven't experienced before? We believe it starts with investing in the most historically underserved, undervalued, and suffocated group in America: the Black community.

Activism can be a canvas for limitless creativity and regeneration. Design is a tool that can catapult us towards this goal. We believe collective action between creatives and changemakers can spark a new public wave of audacious ideas and unexpected solutions that create space for Black people to deeply exhale and expand.

The current police violence crisis has made a civilian's toolkit our first formal contribution to the movement.

We invite you to join us in the pursuit of necessary trouble.
Our Core Team
Sola Biu

Founder & Strategy Lead

Kemi Lawore

Policy & Curriculum Research Lead

Jing Jian

Product Design Lead

Jason Mamaril

Brand Lead

Ashley Truxon

Communications Lead

Mos Okediji

Learning Lead

Emery Lieberman

Civic Engagement Lead

Salih Abdul Karim

Animation Lead

Jeduan Cornejo

Engineering Lead

Jai Mankoo

Engineer

Janaye Ingram

Activism Partnerships Lead

Leon Tambue

Brand Social Writer

Julie Wenah

Legal Lead

Sarah Goezern

Digital Producer

Sena Cadmus

Social Media Coordinator
Special Thanks
Special thanks to Joshua Kissi (Photographer and launch film director), Michael Fernandez (Cinematographer), Andrew Williams (Lead Stylist), Byron Nickleberry (Photo and Lighting assistant), Kort Havens (Producer) and Xande Macedo.

Breathing Room wouldn't be possible without the contribution of the additional contributors that played a pivotal role in bringing this project to life. Meet our extended team, partners, and volunteers.